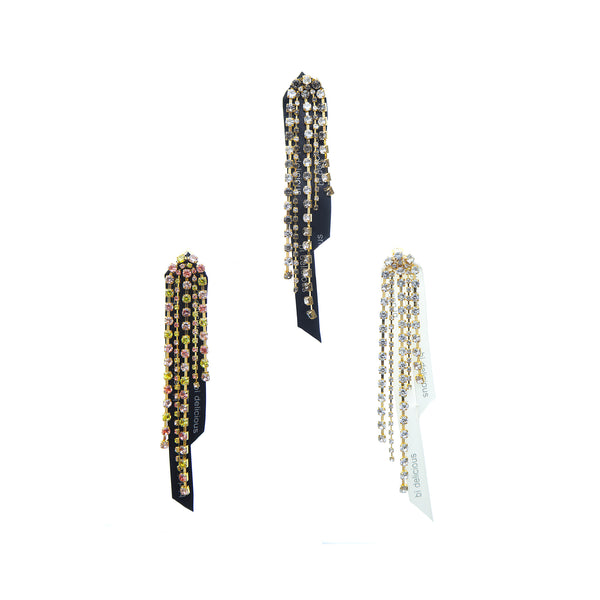 JEWELRY
Mono orecchino proposto in tre varianti con nastro "Bì delicious" come omaggio alla B Bag.
Perfetto per dare un'impronta decisa a qualsiasi tipo di look, con un tocco di stile. Tre varianti per tre sfumature di pietre differenti. Chiusura con clip.
Mono earring proposed in three variants with 'Bì delicious' ribbon as a tribute to the B Bag. Perfect for adding a touch of style to any look. Three variants for three different shades of stones. Clip fastening.